Story Stretch Yoga
Is Inspired poses and they are not in the strict traditional of Yoga. Story stretch yoga uses various poses and positions to promote children's general health and well being The postures and positions used to provide flexibility, beneficial stretching, improve muscle tone and co-ordination. Poses can also help to promote postural control and body awareness. The use of songs during the sessions helps to develop a child's sense of rhythm and promotes language development and communication between parent and child.
The use of massage/ positive touch in the class can help to create a secure trusting relationship between parent and child and the potential release of endorphins in both parents and the child's body can help to promote relaxation and well being.
Relaxation at the end of the class is important so that parents and child can relax together and learn that there are times to simply unwind and do nothing. A relaxed parent teaches the important of relaxation to their child.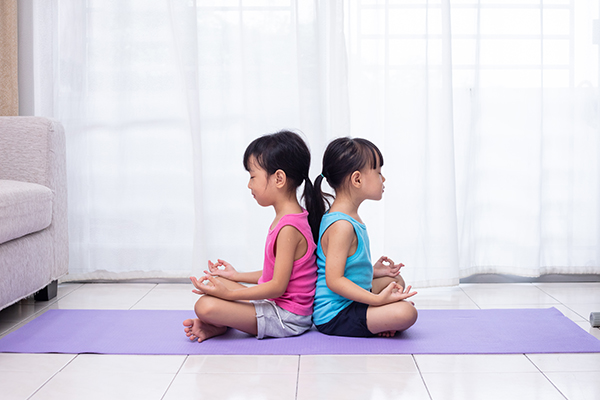 | | | |
| --- | --- | --- |
| Treatment | Approx. duration | Price |
Yoga
Story Stretch Yoga
1 hour
£60.00 for 6 weeks approx