Learn Play and Stretch Messy Play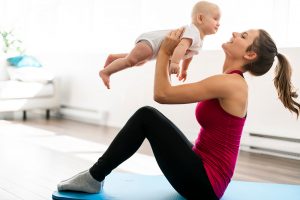 A good follow-on class from massage movement and music. You can still join if you haven't attended previous classes.
You learn a dry massage routine for you and your child.
Different themes each week for messy play Farm, Under the sea. and various other themes.
Lots of singing with well-known nursery rhymes.
Lap songs swings and dips
Parachute and bubbles
The class is always baby led, Suitable from 6 months to 2 years.
What is messy play It is and important for a child's development it provides children with and exciting tactile and sensory experience that inspires their curiosity, allows them to explore the world around them and enhances their learning, language and creativity Children learn through experimentation and discovery and messy play encourages children to explore new textures and manipulate different materials through touch.
Price
4 weeks for £40.00