Treatments for Pregnant Mothers
Scent Elation offers a range of treatments that are safe for pregnant mothers and their babies, helping them to relieve aches and pains and feel beautiful as their body changes. All oils selected are safe to use during pregnancy.
Treatments for New Mothers
New mothers can feel tired, weary and run down. We offer treatments safe for breastfeeding mothers that can ensure relaxation and beauty when they need it most. All oils that are used are safe to be used during pregnancy and all treatments are from are 3 months on-wards:
Cleansing Back Treatment – Cleanse exfoliate steam mask and massage – an area that can easily be neglected this treatment acts like a facial for the back.
Cleanse exfoliate steam
Back massage
Full body massage
Facials
Treatments for Babies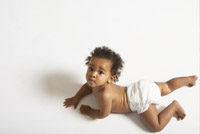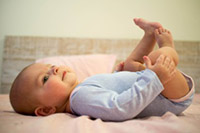 Scent Elation offers baby massage courses for new mothers and their babies, allowing them to relax their baby and at the same time meet fellow new mothers.
5 Week Baby Yoga Classes £50.00 (£10 per wk)
Baby yoga is the use of various poses and positions to promote baby's general health and wellbeing. The postures and positions used to provide flexibility, beneficial stretching, improve muscle tone and co ordination. Postures can also help to promote postural control and body awareness. Baby yoga also promotes tummy time for babies and active play in the form of swings dips which help to develop bay's prospective and vestibular system. Relaxation at the end of the class is very important for the mums can relax and so that baby can learn that there are times simply to relax and unwind. A relaxed mother helps to make a relaxed baby.

5 week Learn Play and Stretch £50.00 (£10 per wk)
These sessions will teach you a massage routine for your child and will also include fun movements and stretches. We end the session with a play session which provides an opportunity for you to relax and meet other parents. I also provide you with handout each week covering sensory play activities you can do with your child at home to help his different development activities.

Sleep, Settle and Soothe program £45.00 (90 min workshop)
Babies enjoy respond best to natural and instinctive methods of calming and settling. The programme will help build confidence in your ability as a parent and help you respond to your child's desire for touch and close nurturing. You are taught natural soothing techniques, massage, yoga and aromatherapy to relax and clam your baby.

Naturally Soothing Colic Workshop £35.00 (90 min workshop)
Colic is a medical term often used to describe babies who find it difficult to settle in late afternoon or for babies who have difficulty with wind or who are persistent criers. The programme shows baby massage techniques to help reduce wind and a distressed baby. It includes baby yoga stimulating all of your babies senses and helps keep their body in balance, holding and winding techniques, aromatherapy and relaxation for the parents.

5 Week Baby Massage Classes £50 (£10 per wk)
This is a program spread over 5 weeks and covers different massage techniques. Each week, baby massage gives you the opportunity to listen, observe and communicate with your baby, it builds trust love and respect to make them feel secure and comfortable outside the womb. The benefits of baby massage include:
all-round wellbeing, both emotional and physical
calming effect
helps alleviate colic, constipation and teething pain
The treatment environment is warm, friendly and comfortable and classes run for 5 weeks (minimum of 3 people). Home visits are available on request. I provide oil pillows and handouts, but please bring a large towel.
Maxine: So sad the baby massage has come to an end my baby loved it. Really nice relaxed atmosphere baby led massage class. Teacher is really welcoming and patient with the babies and us mummies Thank you Trish.

Here is our current price list for the services above. If you have any questions please don't hesitate to contact us!
Tel: 07961 013 415 or email: trish@scentelation.co.uk
| | | |
| --- | --- | --- |
| Treatment | Approx. duration | Price |
For pregnant mothers
Mums to be treatments (from 3 months onwards) – back, neck and shoulder massage with a mini facial
1 hour
£40.00
5 Week Baby Yoga Classes
5 week course
£50.00 ( £10 per wk)
5 week Learn Play and Stretch
5 week course
£50.00 ( £10 per wk)
Sleep settle and soothe
approx 1 hour 30mins
£45.00
Colic workshop
approx 1 hour 30mins
£35.00
Baby massage
5 week course
£50.00 ( £10 per wk)
Baby massage classes via Zoom
Massage and massage booklet this is suitable from 6 weeks to pre crawling
£25.00
Baby Yoga via zoom
Suitable from 12 weeks until pre crawling
£25.00
Story Stretch Yoga
1 Hour
£60.00 for 6 weeks
Preschool Yoga Suitable for 2 to 4 years old
45 mins
£20.00 for 5 weeks
Frequently Answered Questions:
What do I need to bring to class?
When you come to your first class all that you need is yourself a towel, your baby and the normal things that you would take out (nappies, wipes, blanket, a bottle if needed, etc). You will be sitting on the floor, , so make sure that you are wearing comfortable clothes that you can easily move in.
What type of oil will you use and why?
We use organic sunflower oil, it's very safe for baby even if baby gets this in eyes or mouth, it's also packed full of nutrients and deeply nourishes baby's skin. At the first class you will receive a 50ml bottle, if you need to top up after that you can purchase from me at £2 per 50ml bottle.
What do I do if my baby needs feeding?
The class is a relaxed and informal environment and everyone is encouraged to do whatever they need to do for their babies. If you need to feed (either breast or bottle) then just go ahead. Each week we will go over massage strokes learnt the week before. All the strokes taught during class are also shown in the handouts you will be given during the course for you to refer to at home.
What do I do if my baby starts to cry?
There may be times when doing the massage when your baby may begin to whimper or cry. This is completely normal and does not mean you are doing something wrong or that the baby does not like what you are doing. The relaxation and security that your baby feels during massage time can be the perfect time for them to release their pent up stress and emotions. Watching your baby's cue, holding, soothing and talking to your baby can go a long way towards affirming that you value and understand what your baby is telling you through their tears. It is perfectly okay if your baby starts to cry during the class, just stop massaging for a while and do whatever you need to do. Most babies will have a cry at some point during the course, so please don't panic if it happens to you!
How will I know how my baby feels during the massage?
During the course you will be taught how to observe your child's body language, facial expressions, movements and sounds or words they make. You will learn to recognise the cues that tell you the baby is enjoying the massage time and when they need a change or pause in activity.
My friend is expecting a baby – can I book a course for her as a baby present?
This is a lovely way of giving a gift whose benefits will last a lifetime, plus it is a great treat for the mother as well as the baby. Scentelation offers gift vouchers, these must be redeemed within 6 months of the date of issue. No refunds can be given, but they can be redeemed against other treatments available at Scentelation.
At what age can my baby start the course?
At Scentelation we offer baby massage classes from newborn to crawling. Our approach is to encourage parents to acknowledge their babies need for a nurturing touch right from birth and for mothers to be supported straight after childbirth, if the mother wishes.
Is massage for all babies?
Absolutely. All babies have a need for touch and communication and we look beyond physical conditions and meet the emotional need for touch. We promote a baby centred approach and look to the baby to show us when, where, for how long and at what pressure they are happy to receive massage and a nurturing touch.
What happens if I miss a class?
Don't worry if you miss a class as we repeat the different massage techniques learnt every week and you can catch up on anything you are unsure of. If you need extra help just ask.
When is a good time to massage my baby?
Always massage your baby when they are calm and alert. Do not massage your baby if they are unwell, have a fever, upset tummy, sickness, rash, unusual lumps or bumps or any contagious disease.
Medical contra-indications Is a reason or circumstance which means that a massage should not occur.
Baby massage is generally considered to be a safe and effective treatment. However, due to the powerful effect it can have on baby's body, babies with certain illnesses or and medical conditions may have an adverse reaction to the treatment.
Always make sure that your baby is happy and healthy before you begin massage.
In the interest of health and safety, you should never massage your baby if they have:
– A fever
– An infectious or contagious disease
– Sickness
– Diarrhoea
– Inflammation
You will also need to seek advice from their GP before the baby has a massage treatment, if they have any of the following:
– Skin disorders and conditions
– Skin allergies
– Infectious diseases
– Jaundice
– Cancer
Recent immunisations wait at least 48 hours to avoid any negative effects of the immunisation if there are no negative effects such as fever then massage may take place after 48 hours but the local area should not be massaged for 72 hours or until any lumps or bumps have disappeared Always err on the side of caution with immunisation it is important that a baby's body has time to process the live vaccination. If in doubt whether to massage always wait until your baby is completely happy and healthy
Remember
Classes are about learning about how you can communicate soothe and connect with your baby. It is better to do a minute massage with a happy baby rather than keep up with a session if your baby doesn't want to join in. There will be plenty of opportunity to practice in the course or at home.